Maiden Hair extensions
WEFT EXTENSION TRAINING & EDUCATION
Welcome to the transformative world of luxury hair extensions!
Led by renowned educator Jessica Webb, invest in upping the ante of your extension applications. Specifically designed for hairdressers, each Maiden Education Workshop allows you the hands-on experience and guided training you need to expand your skill set. As industry peers we understand the value in supporting our fellow Maiden's to make the industry the very best it can be.
WEFT APPLICATIONS — 
Dive in deep to the various weft applications; sewn-in, seamless and drop-dead beautiful. In our 5-6 hour workshop we take you through everything from proper consultation and colour matching, to application etiquette and some of the hottest tips and tricks we have up our sleeve.
Walk away with in depth knowledge for investing in weft extensions as a service, the starter kit to top all starter kits and industry partner that's in your corner every step of the way. 
What are you waiting for, enquire for your salon now.
INFORMATION

Introduction to Maiden Hair Extensions
Client consultation - Hair and scalp analysis, Hair preparation
Recommended products
Care and maintenance
Colouring hair extensions
Introducing extensions service to your salon
Pricing strategy
DEMONSTRATIONS

Extension placement
Sectioning
Tools and equipment required for weft extension application
Removing weft extensions safely
Maintenance
Colouring & toning
PRACTICAL

Applying a full head of weft extensions on model
Cutting, blending and shaping extensions into client's natural hair
PURCHASE PRICE $999 ONE ON ONE
EXTRA STAFF MEMBERS $100PP
LUNCH AND REFRESHMENTS PROVIDED ON THE DAY
Please let us know of any special eating requirements
BONUS FREE PRODUCTS
Sewing needles ( 5 ) pack
3 x Micro beads silicone lined ( 3 colour choices )
3 x Weft sewing thread ( 3 colour choices )
Bamboo Tangle free brush
Client maintenance information brochures
1 x Set of Plyers
2 x Threaders
2 x Velcro hair grips
1 x Cork Block for Needles
VALUE $333.80
Maiden Hair Extensions Professional Wholesale pricing
Maiden Hair Extensions Certification
HAIR PROMOTIONS AVAILABLE ON THE DAY OF TRAINING
To book your salon in today
Email us at info@mheaustralia.com
To find out more about the course that is best suited to you
MODEL REQUIREMENTS

Trainee to provide own model (If unable to bring a model please let us know, we can arrange one for you)
Model to have medium length (shoulder) and medium thickness hair
Model's hair to be colour-matched prior to training session
Education session cost does NOT INCLUDE Maiden Hair Extensions hair extensions used on Model
Hair to be purchased at an additional cost
Model will receive hair extensions at wholesale price
Full education session payment to be made when booking
Once purchased we will contact you to arrange a date for you
Customer Reviews
Excellent
Jess was so knowledgeable and professional in her education delivery, my team and I were so happy with the learning experience and I would highly recommend her! Her salon is also beautiful.
05/29/2022
Nicole M.

Australia
Education and Training
Such a lovey experience, we have been so excited to learn for months and when we finally did we cannot wait to implement this into our salon! Jess guided us and helped calmed the nervous. Beautiful location and YUMMY morning tea! Definitely recommend!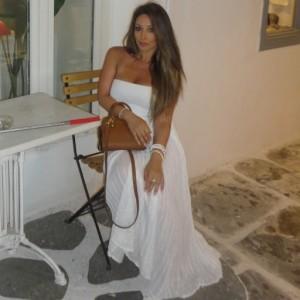 AL
04/20/2021
Anita L.

Australia
Weft training
Jessica is a perfectionist at her craft with lots of skill and patience. I was very happy with the Weft training day and every enquiry I had was covered. Would highly recommend.